MT ELIZA CRICKET CLUB
WOOLWORTHS CRICKET BLAST
Thanks for your interest in Woolworths Cricket Blast for season 2020/21. Unfortunately we are no longer taking registrations as we are approaching the completion of the program.
WOOLWORTHS
JUNIOR BLASTERS
For those new to the cricket scene Junior Blasters is the equivalent of the AFL Auskick program aimed at Boys and Girls 4-7 years of age. Mt Eliza holds Sessions on Saturday Mornings which go for about 60 mins (9.30-10.30am). We work on basic cricket skills which include Batting, Bowling, Catching and Throwing. The coaches also have a couple of fun games that everyone gets to participate in!
The coaches will group children into their age groups on the day. Groups will rotate between different activities, with everyone getting to have an equal go at each activity. We also encourage parents to join in activities with the kids, from our experience there is nothing better for the kids than having their Parent/Guardian join in and have a go! The coaches like to keep everyone on their toes so be ready for a few surprises throughout the morning.
For just $99 a season you enjoy a minimum of 6 sessions a year which run Saturdays in October to December, with all of the above included as well as receiving an Junior Blasters pack which includes a Personalised T Shirt!
There may also be opportunities to participate in Junior Blasters during breaks at International, Domestic or Local Cricket throughout the summer. So get practising with the kids because you never know when our coaches might call you in to participate.
When: Saturday Mornings – dates to be confirmed.
Cost: $99
Junior Blasters Inclusions:
Junior Blasters Pack including a personalised shirt!
For boys and girls learning the basic skills of the game (approx. age 5-7)
All Equipment Provided
Its safe – we use plastic bats and balls
Minimum of 6 Sessions a year
Parent Participation
Teaches basic cricket skills
Graduate to Master Blasters!
Your child will learn:
Hit a moving ball
Bowl with a straight arm
Throw, pass and catch balls
Track and trap balls
Game sense
Teamwork
Communication
Sportsmanship
When: Saturday Mornings dates to be confirmed
Where: Mt Eliza Cricket Club, Wooralla Drive Mt Eliza.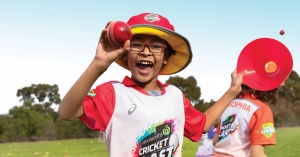 If you have any questions please email juniors@mtelizacricketclub.com.au
WOOLWORTHS
MASTER BLASTERS
This exciting new program is aimed at Boys and Girls aged 6-10. Now that you have graduated from Junior Blasters you can play in the Master Blasters Cricket Games. (Also for kids ages 6-10 playing cricket for the first time)
What is Woolworths Master Blasters?
Master Blasters is a scaled down version of cricket matches for kids ages 6-10. Also held on Saturday Mornings the game consists of 16 overs per team which lasts about 90 minutes (Games Start at 9.30am). Games are played on grass using a soft ball which means you can play it on any oval and the boundaries are only 20-30m long which means you can have up to 4 games going at once per oval! There are 8 players per team with every player getting to Bat for 4 overs (regardless of how many times you go out), Every player gets to bowl for 2 overs.
Because games are played with a soft ball there is no need to go out and purchase cricket equipment. Bats, balls, stumps and all equipment is supplied.
There may also be opportunities to attend KFC Big Bash Matches and meet some players.
The Master Blasters program has a minimum of 6 Sessions and Starts: Saturday 19th of October and runs until Saturday 14th of December  (NOTE: No Blasters on Melbourne Cup Weekend November 2nd)
The Price for all this action is just $99 which Includes:
Master Blasters Inclusions:
T20 Blast Pack
Perfect for boys and girls who can bowl with a straight arm over 14m
Approximate age range is 6 to 10 year old's dependent on skill level
Includes modified games of cricket
Minimum of 6 sessions with each session lasting up to 90 minutes
All equipment provided
Your child will learn:
Judge, respond and hit a moving ball
Run between wickets with calling
Bowl with a straight arm over 16m
Catch and throw over 16m
Game sense
Teamwork
Communication
Sportsmanship
When: Saturday Mornings dates to be confirmed
Where: Mt Eliza Cricket Club, Wooralla Drive Mt Eliza.
Cost: $99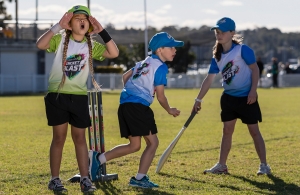 If you have any questions please email juniors@mtelizacricketclub.com.au